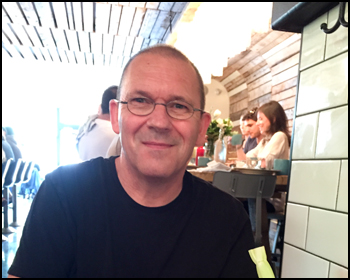 As an Interdisciplinary Designer I offer solutions through the process of design. The participation of two or more disciplines endows the designer with a broad palette of skills that are usually considered distinct. I have worked as a creative director, ux & interactive designer, e-learning & instructional design, user interface & web designer/developer, digital project manager, and as a web marketing and communications specialist — I'm an out-of-the-box creative thinker!
My interest is in Service Design, User Experience, Human-Centred Design and Services, Usability, Web Design, and Photography.
Skilled with Mac OSX, Windows, Adobe Master Collection, OmniGraffle, Axure, Wireframes, OmniPlan, Basecamp, Project Management, WordPress, CSS, AS3, Final Cut Pro, Sorenson Squeeze, MySQL, Keynote, Microsoft Office, Articulate, and Google Analytics. I have a Master of Design degree in Interdisciplinary Design and used to teach a Foundation Course on using Adobe Creative Suite, and a Design Management Course during the Winter Semester for the Design Division at NSCAD University — guiding and inspiring the next generation of design practitioners.